Authorized Shippers
To use eShip@Penn, you must be an Authorized Shipper. If you are not currently an Authorized Shipper, you will need to become one to use the new system. Questions about access privileges should be directed to your School or Center's  senior business administrator.
If you are an authorized shipper in eShip@Penn, click on the icon below to start shipping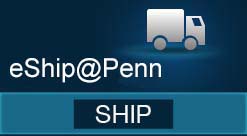 Allocators and Administrators
Allocators and Administrators may click the "Log-In" link below to access the eShip@Penn Management System in order to authorize shippers, manage the authorization hierarchy and reallocate charges online.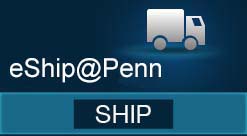 Questions about access privileges are to be directed to the School or Center senior business administrators.